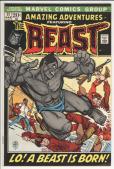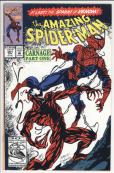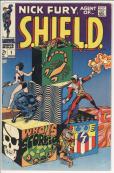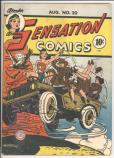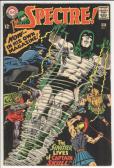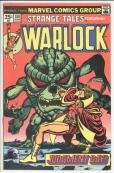 These are Tasteecat's market reports that are published annually in the Overstreet Price Guide.

Here you will find last years report, as well as the ability to select previous year's reports to view industry trends.
- 2022 - 2021 - 2020 - 2019 - 2018 - 2017 - 2016 - 2015 - 2014 - 2013 - 2012 - 2011 - 2010 - 2009 -
OVERSTREET MARKET REPORT.2022
THE YEAR OVERALL:
Hello comic friends, I own Tasteecat Comics, which has a brick & mortar store in Portland, OR that's been open for 8 years now. I've also been selling online and at conventions around the country for almost two decades. You can shop online via my website: www.tasteecatcomics.com or check me out on Ebay & Social Media at: Tasteecatcomics). My website has several thousand comics for sale, a shopping cart, and a very useful Advanced Search, where one can shop by time period, genre, price and/or publisher.
Well, 2022... Let's start off with the obvious/big news... I have rebranded, changing my business name from Cloud 9 Comics to Tasteecat Comics. I'm not going to get into the why, but just know, nothing about the business has changed other than the name. Brick and mortar store is in the same location (2621 SE Clinton St. Portland, OR) with the same hours (11 - 7 daily). I'm still the owner, employees are the same (shout out to Moises, Michael, Stephen & Duncan), website design, etc... all the same, just new business name, logo, URL & social names. Now, as far as my market report, let's start with the vintage/collectible segment of the market. Corrections, corrections, and, yup, more market corrections. I am so thankful that I do not specialize in key Silver, Bronze & Copper Age superhero key books. Many have gone down 20-50% in less than one year. Don't get me wrong, I do sell them, but I'm not the dealer at cons with rows and rows of these key books. Now... perspective is paramount when looking inward at the market, as 2021 showed record gains from all time periods, so, as downward trending as 2022 has been, things are not all doom and gloom. If you're a press/flipper and over extended yourself in 2021, you may think differently, as in the short term, you have gotten crushed. X-Men #1's as an example in graded 2.0-6.0 have reduced by 50% this year, however, if you bought years before, and are simply holding as a long-term collector, you're going to be fine, so don't freak out. This is not inflation or supply chain stuff, simply, 2021 (end of 2020 - beginning of 2022 specifically) showed the largest period of growth in not only comics, but all collectibles in history from what I can tell. People at home unable to spend their money elsewhere due to Covid closures, coupled with stimulus money coming in, created the perfect spending frenzy. But, alas, reality has set in. Sure, inflation isn't helping, as it's causing people to spend less due to the value of their dollar not going as far, but this correction was going to happen regardless as the growth wasn't sustainable. The collapse of Crypto currencies hasn't helped the collectibles markets either, as the folks who did well there, were spending in collectibles, and they have all vanished along with their portfolios.
As for the reader-based market (ie: trades/Manga, new comics), that is still moving along pretty consistently for me at least. Manga and trade sales are down very slightly from last year, but I was expecting this year to be down in some capacity as there was almost no way to match last year's growth. Percentage wise, my Manga sales are better than my general TPB/HC sales, but I have 3 bookshelves of Manga vs 12 bookshelves of U.S. comic TPB/HC's. If I had more room in the store, I would increase the size of my Manga selection.
New Comic sales have a really tough dynamic for me to explain as there are many factors that might make my shop's situation unique comparatively with the rest of the country. In general, I think I'm actually selling slightly less units or about the same as last year, but then there is the upward trend in cover prices to offset that. I have seen growth though with an increase in more Box (subscription) customers, especially the last 3 months or so. I don't order enough new books to really play the incentive variant game, but I do have to say, there are some pretty fantastic looking variant covers being created these days.
As a side note, my first comic as a creator should be coming out in 2023. I am the writer of Stealing Action, a five-issue 1 arc story about stealing the world's most valuable comic (no, this has nothing to do with what happened to Cage's copy, but does make for an interesting premise. I actually wrote this story years ago as a feature length screenplay not knowing anything about what had happened with Nic's book). Story is more about loss, redemption and love than the actual comic. I appreciate any/all of your help going to your local comic stores and requesting it/buying it (and store owners, please bring it in). Not sure who will publish it at present, but I am also excited in that it will also be the first published work by my artist, Aedan Baez, who is one of my shops Box Customers, so it will be cool for us to "break into" the hobby together. OK, enough shameless PR and onto some more market specifics.
CONVENTIONS:
This one is a bit harder to pinpoint then previous years, but in general, there seemed to be a spending regression from customers and dealers. Some conventions were outliers, NYCC was good for back issue selling/buying, San Diego resuming back in July had many folks excited, but overall, there seemed to be less money exchanging hands this past year. I think there is less buyer confidence at present, and consumers and dealers don't seem to know where this downward market correction will end, so trying to determine what the bottom on a book or title is has proven to challenge. There has also been an increase/return to smaller size conventions that are more comic book centric like the new Collector's Summit. Portland's Frankenstein Comic Swap has returned, and Terry O'Neil's 1 day CA show is back in 2023. I fully believe that as large weekend cons continue to move more towards pop culture events, these comic book centric show will only increase over the next few years.
GOLDEN AGE:
Interestingly enough, this seemed to be the one segment of the overall back issue market that wasn't too affected by the market correction. I didn't see as many record prices being realized as previous years, but there also wasn't the regression you saw in the superhero books from the Silver to Copper Age. Baker & LB Cole books are still in demand, but have stabilized for the moment. Now is a great time to buy early Archie books. They have been flat for years now, and are quite hard to find in grade (think VG or better). I can't recall the last time I saw a Pep #22 at auction or in person. I sold quite a few War books this past year from the 1950's, all moving quite fast at prices way over guide. Many of these have little to no copies graded. PCH is still selling quite well for the better covers, the average or uninteresting covers have slowed. I can only attribute the stabilization in this time period to the customer base being older, and most likely in better financial position to continue to buy.
SILVER AGE:
Just getting crushed at present. All major keys are down, some considerably, and some, well, are actually a bit head scratching. Fantastic Four books shouldn't be going down as much as they are, as their debut MCU film is coming". Great time to get into X-Men #1, FF4#52, AMZ #50 and many others. What is interesting to me, is that I can't keep Silver Age X-Men in any condition in stock, where FF4's are much slower for me to move. There is no X-Men movie announced, and even if there was tomorrow, it would be a year or two after the FF4 movie at the earliest. I can only attribute this to the fact that the X-Men are the most popular super hero team, and not only so, but by a ton. I think this is a good thing, as we've become so accustom to interest or gains on books/characters due to TV shows/movies, but we forget that so many of us cared about these characters well before the studios where producing all this stuff. Keep buying what you love here, and buy as much as you can afford right now, because just like in 2009 when the market bottomed out, it will come back, and I think this time, sooner than later.
BRONZE AGE:
Another period showing declines in value and in people collecting. My back issues sales from $5-$20 books and more desirable books has really slowed here. Normally I'd put an AMZ #121 out for sale at a con or in my shop, and it would be gone. TOD #10 gone. WWBN #32 gone. Not so now... even priced at current market, not pre-bubble pricing, they are sitting with no interest, or needing to be discounted to create interest, which historically would be shocking. The declines here have not been as sharp as the Silver Age, but these books were also not as expensive to begin with so it's relative. Again, a good time to buy here, but not as great as the Silver Age, as the % gains in both might be the same in the next 5 years, but your dollar gains will be greater in the Silver Age.
COPPER AGE:
Still tons of great deals to be had here with many new keys emerging from the $1-$10 price range, so lots of great affordable speck books here. Higher end books like TMNT #1 & Albedo #2 have cooled a bit, but don't expect this to continue for long. I still think Albedo #2 is really undervalued, especially in 9.2 or higher So... hear me out, I know the Turtles as a property are so much more popular than Usagi is, but think about these facts about both books which were published in 1984. TMNT #1: Print Run: 3000. CGC Census: 1153 (38%). In 9.8: 42 copies. Recent Graded 9.8 Sale: $156,000 (Nov 2022). Albedo #2: Print Run: 2000. CGC Census: 297 (15%). In 9.8: 20 copies. Recent Graded 9.8 Sale: $19,800 (July 2020). Albedo #2 is scarcer, with a lower overall % of the run graded. I feel given this info, Albedo #2 in 9.8 should be more like a $75,000-$100,000 book given this info. Time will tell I guess.
On a more specific note, and I can't believe I'm learning about this just now, as this is the time period I grew up with, but I just learned that Marvel Super Heroes Secret Wars #1 has a centerfold printing error of Galactus. Galactus is printed as blue & white in some copies in circulation instead of the normal purple coloring. You can find images of both versions online relatively easily. The blue error versions are currently selling at a bit of a premium (think about 25% or so more), but I think this margin may widen as more collectors begin to learn about this. If a store owner didn't know, then I'm guessing many of you don't as well. Guide should make a note of this with a separate line listing, and I suggest a modest 25% increase is pricing for the initial listing & will see how the market changes over time with this.
RENAISSANCE AGE:
To me this is the current comic book market, that began with Walking Dead #1, but the term hasn't caught on with everyone else yet so (spread the word!). Very hard these days to tell what the "next" book or series will be. Publishers are doing shorter and shorter print runs, with many titles just being one arc. It's interesting to me that Saga #1 (my stores best-selling series, and by a ton for that matter), sells for 1/2 of what Something Is Killing The Children #1 goes for raw or graded. Now is a good time to buy Saga #1's!
Thanks to everyone who continues to support my small store (literally 680 feet of retail), and buying stuff online with me either via Ebay, my website, Instagram or wherever. I look forward to meeting more of you in the coming years. Happy collecting!