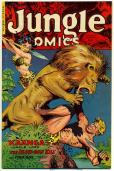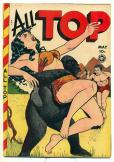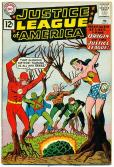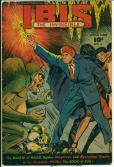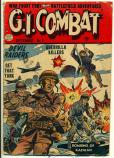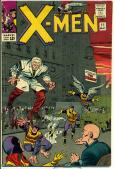 TASTEECAT COMIC'S - A BRIEF HISTORY:


Tasteecat Comics is a comic book store based in Portland, OR, owned and run by its founder Ken Dyber. The company can be found exhibiting at comic book shows around the country, such as: San Diego, Portland, Seattle, Denver, Baltimore, NY, Chicago & LA to name some.

OWNER HISTORY:

Ken Dyber was born in West Hartford, CT in 1974 and began collecting comics in the early 1980's. His childhood comic book store was the The Eye Opener in Newington, CT (as West Hartford didn't have one). This was a 30 minute bike ride each way, so, needless to say he was motivated. The following is a brief timeline of Dyber's comic book history.

1985: Dyber begins shopping at The Eye Opener and opens his 1st and only comic pull box.

1987: Dyber, and friend Larry Chaves set up as exhibitor's at a comic show at the ripe age of 14!

1992: Graduates Conard high school.

1996: Graduates Plymouth State College.

1997: Moves to Chicago starting his band called L'altra (Dyber played bass) and launching his record label Aesthetics, which released over 40 recordings, from artists in England, Germany, Brazil, and the U.S. While in Chicago, Dyber returned to comics a little going to such stores as Quinby's, Chicago Comics & Graham Cracker, and learning about such creators as Chris Ware, Daniel Clowes, and R. Crumb.

1998: Meets eventual wife Sarah Schellhorn.

2002: Quits L'altra and moves to Portland, OR.

2003: Slowly returns to comics, as for the last decade, the record label has taken up all free time.

2005: Exhibits at the Portland Comic Book Show, Richard Finn's celebrated one day comic show. This was Dyber's first comic book show as an exhibitor since high school.

2006: Discovers GPAnalysis (which had launched in 2003). This Australian based website reports the sales of CGC comic books sold on most major comic book dealer and auction websites.

2008: Established the business name Cloud 9 Comics. 2009: Dyber was accepted as an Advisor to the Overstreet Price Guide, the industries leading annual price guide. This was a prestigious honor, something Dyber never dreamed would occur growing up. Also this year, the business became a CGC Authorized Dealer.

2010: The business begins reporting sales to GPAnalysis.

2011: Owner Ken Dyber begins selling comics full time (before this buying and selling was a fun, growing hobby).

2012: The business continues to grow, traveling to larger shows around the country, setting up at: San Diego Comicon, NY Comicon & Wizard World Chicago.

2015: Seattle based Jeff Itkin joins Dyber as a partner in the business. Together they open the current brick and mortar comic book store. The store initially opened selling only back issue comic books. New Comics, TPB's, Manga, toys & cards were not available for sale. In September, an account with Diamond distribution was opened and the company began selling new comics & TPB's.

2016: Company begins selling the toy line Funko Pop's.

2017: Dyber and Itkin separate as business partners. Dyber returns to being the sole owner of the business, keeping the retail store open in Portland. Later in the year, the business expands its product line offering Pokemon and Magic The Gathering cards.

2020: Retail store closes for 2 months due to Covid-19 governor statewide mandate for all non-essential businesses.

2021: Business receives a Cease and Desist letter from MO's Cloud 9 Comics & More LLC. A suit for usage rights begins between the two companies.

2022: Two companies reach a settlement agreement. As part of the settlement agreement, Portland's Cloud 9 Comics will change it's name on all platforms.

2023: Business rebrands becoming Tasteecat Comics. The name and logo are derived from the name of the owner's 22 year old black cat Tastee. RIP Tastee, we miss you.