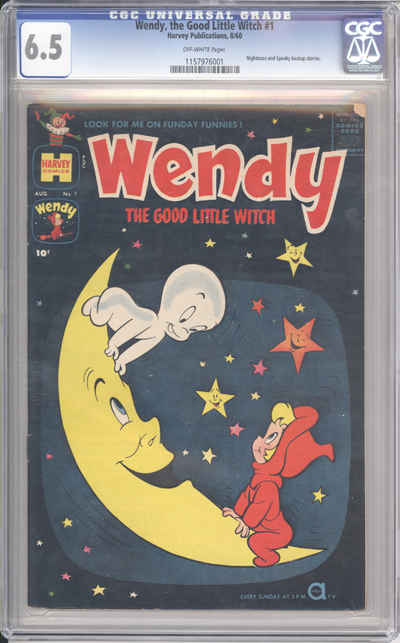 title:
Wendy The Good Little Witch #1
---
comments:
Tough Harvey in grade from 1960!
OW pages.
Nightmare & Spooky backing stories.
Killer spine on an all black cover!
Crease & small piece out top right FC.
PLEASE NOTE there's a 1 inch crack BC top CGC Case!
Crack is barely noticable blending in well to the blue label.