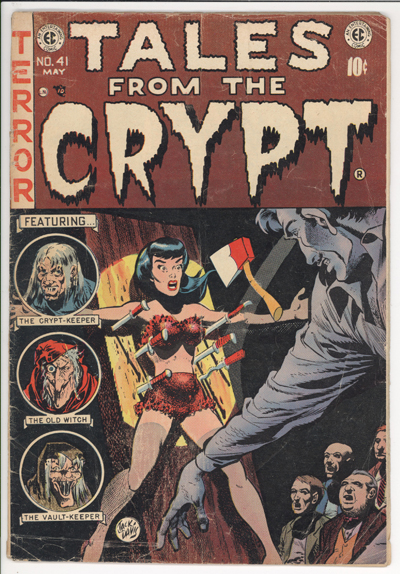 title:
Tales From The Crypt #41
---
comments:
Classic Knife & Hachet Throwing Cover!
Good cover with White pages.
Centerfold is detached & has 2 large creases in each wrap.
Good bit of edge & corner wear.
Lots of spine stress lines & creasing.
Name & address written in pen BC in mailer section.