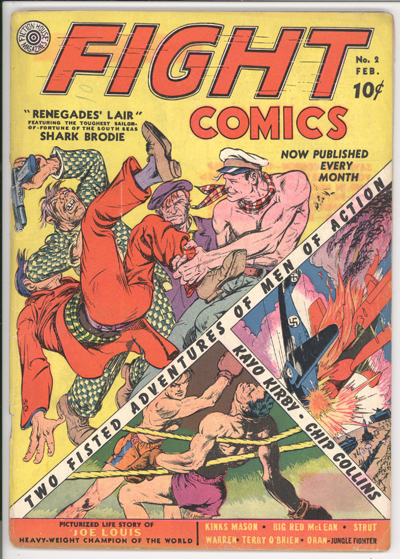 title:Fight Comics #2
issue:2
grade:4.5
comic period:Golden Age
genre:War
publisher:Fiction House
---
grading notes:
Scarce Fiction House from 1940!
Glossy with vibrant cover colors.
OW pages.
Cover & centerfold attached well at staples.
1 1/2 inch spine split above bottom staple.
10' in pen FC.
3/8 & 1/4 inch chip out corners spine BC.
Corners chips diminish into interior pages.
CGC Census: 17 graded with 1 in 9.2 highest.